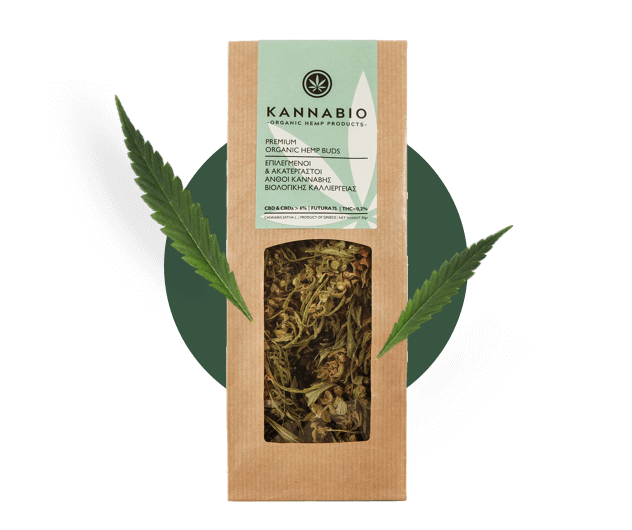 Raw CBD Cannabis flowers
The raw CBD cannabis flowers are 100% organic and biological Greek products from Cannabis Sativa L strains.
They are certified, collected and processed by hand and containing rich conciseness of cannabidiol (CBD and CBDa) and small tetrahydrocannabinol (THC) making them totally legal for the Greek market.
The raw cannabis flowers with CBD are appropriate for cooking, a perfect match in a tea/brew, or for vaping. They have antioxidant properties and all the benefits and curing benefits of cannabidiol.
For a strong, organism with health and wellness. Feel the difference in your health today, discover nature's secrets.