Hempoil® Franchise
Being market leaders, as we were honored to be the first brand in the sales sector of cannabis products (CBD Oil – cannabidiol), we choose to make certain and steady step forward.
As we are not only interested in how fast we are going to develop, we seek to make it in a qualified way. Soon the 15th Franchise store of our label is going to be established as businessmen of our sector have distinguished as for our concrete business plan and our long term strategy.
Hempοil® Shop is an innovative company which has been pioneering in the sector of biological industrial cannabis products (CBD) from 2016, and our franchise branches are stores whose owners are not people merely reselling our products but innovative businessmen fully educated about cannabis, professionals able to inform responsibly patients and simple users of the plant for its suggested usages.
Collaborator continuous post-education
Continuous post-education of our partners about the hopeful discoveries of the science of capitalizing the plant, guaranties the safety of Hempοil® stores customers and empower the public trust to our trademark.
Competitiveness Advance Power Tools
Being representatives of top international houses (Enecta®, CBD420®, Cannabios™, Trompetol™, Cannacura™, Caliterpenes®, Terre Di Cannabis™, Skunky™, Hight Life™, Weed Rush™ etc.) in Greece and Cyprus, we give our partners the opportunity to have access to top quality products in the most competitive prices.
At the same time, we already have launched 15 products under our brand "Hempoil Natural Products" label. High standard products being accessible to our partners in competitive prices as members of Hempοil® network.
We always pay high attention to the trademarks we represent and we take close care so our products go through scrutinized laboratory quality checks.
In this way we have achieved to inspire the feeling of safety to anyone crossing our store entrance after having recognized Hempοil® logo.
Support – Marketing – Communication – Advertizing
We constantly support the needs of the businesses of our network in the fields of marketing, communication and advertising, creating added value to all our network stores.
Innovation
Not only enjoying the most competitive prices and immediate support, our partners have exclusive access to innovations we initially launch in the market. Impressive innovations, such as the First automatic cannabis sales machine (ATM), which can open new ways in our network enterprises.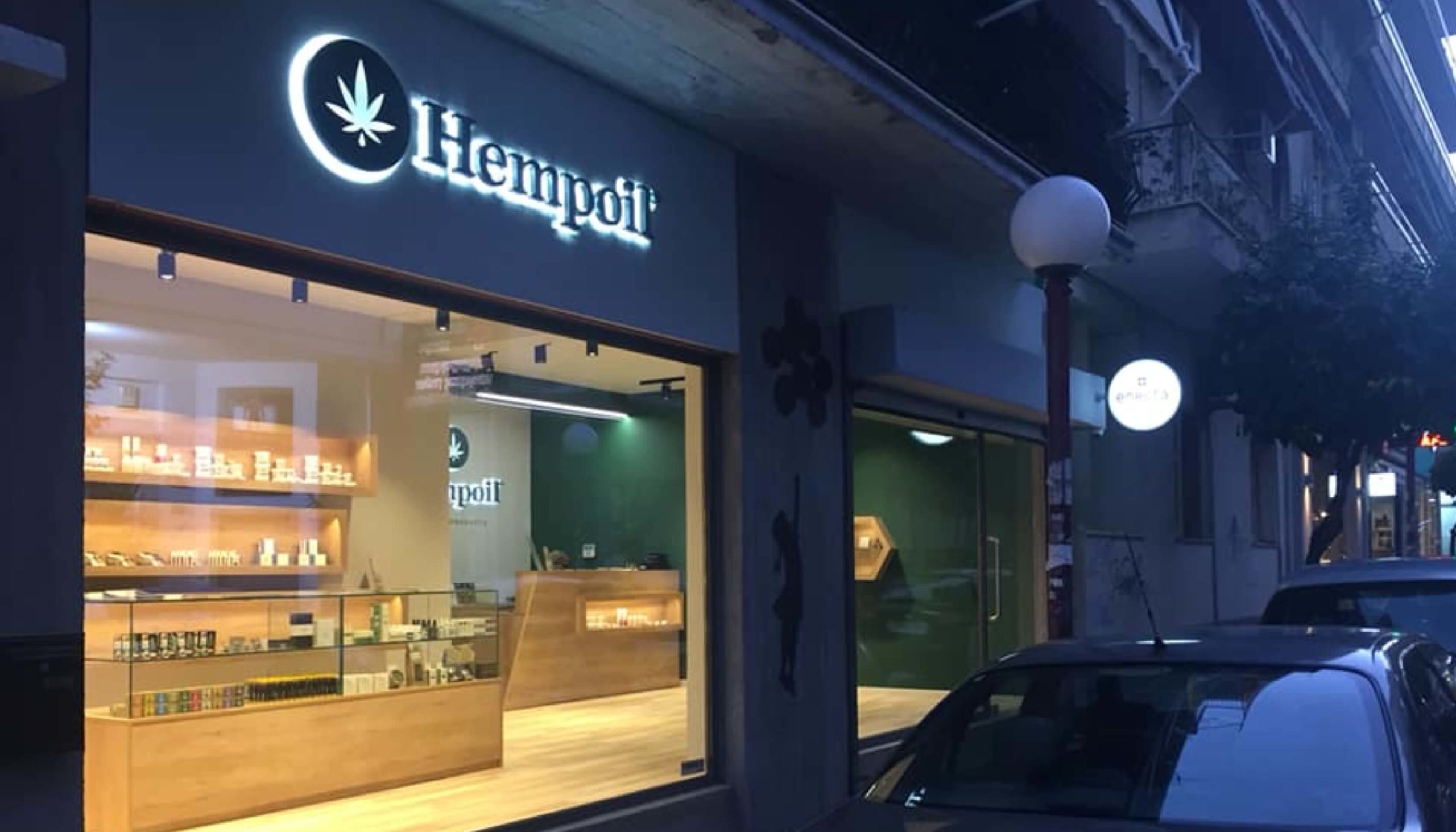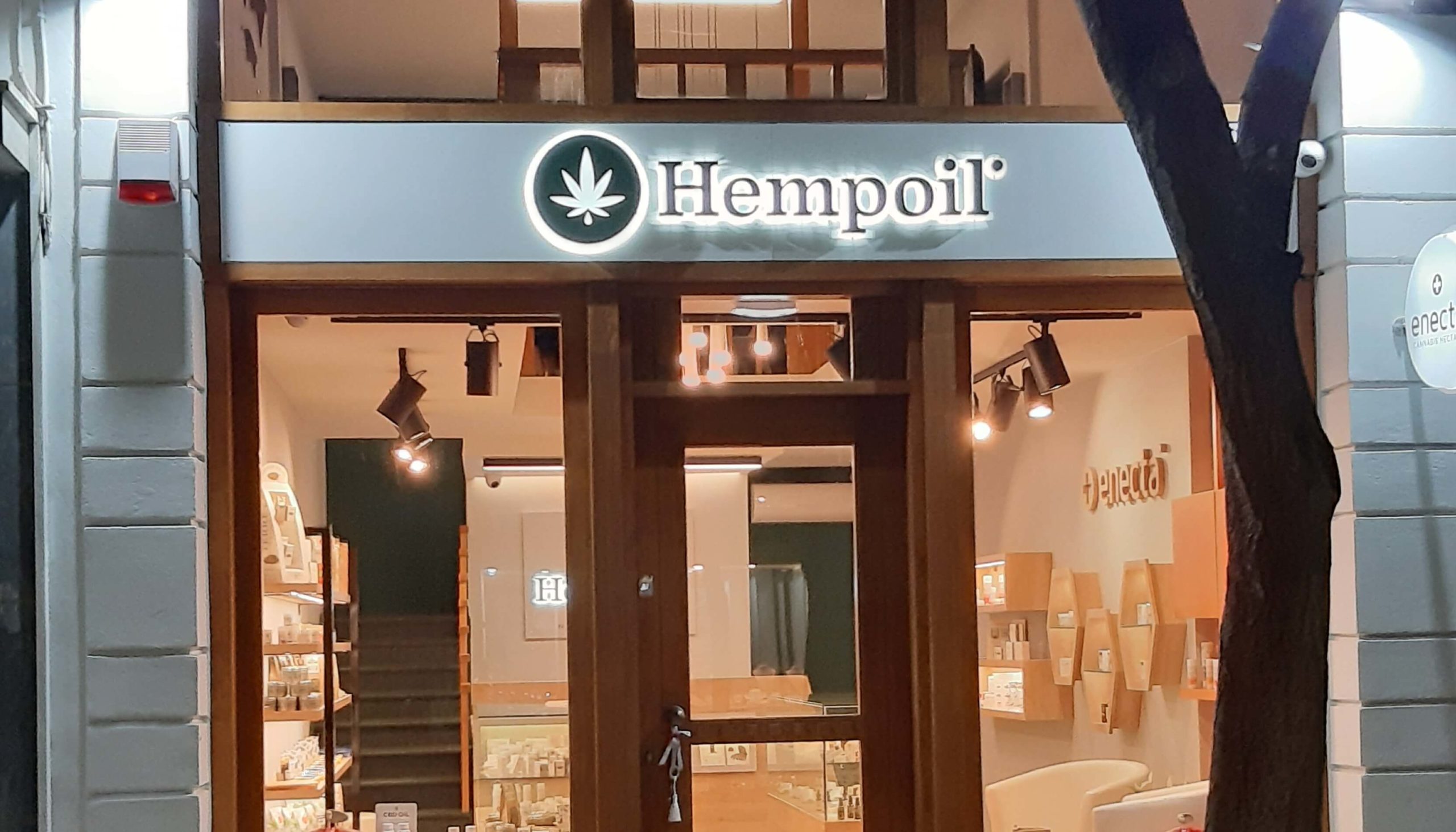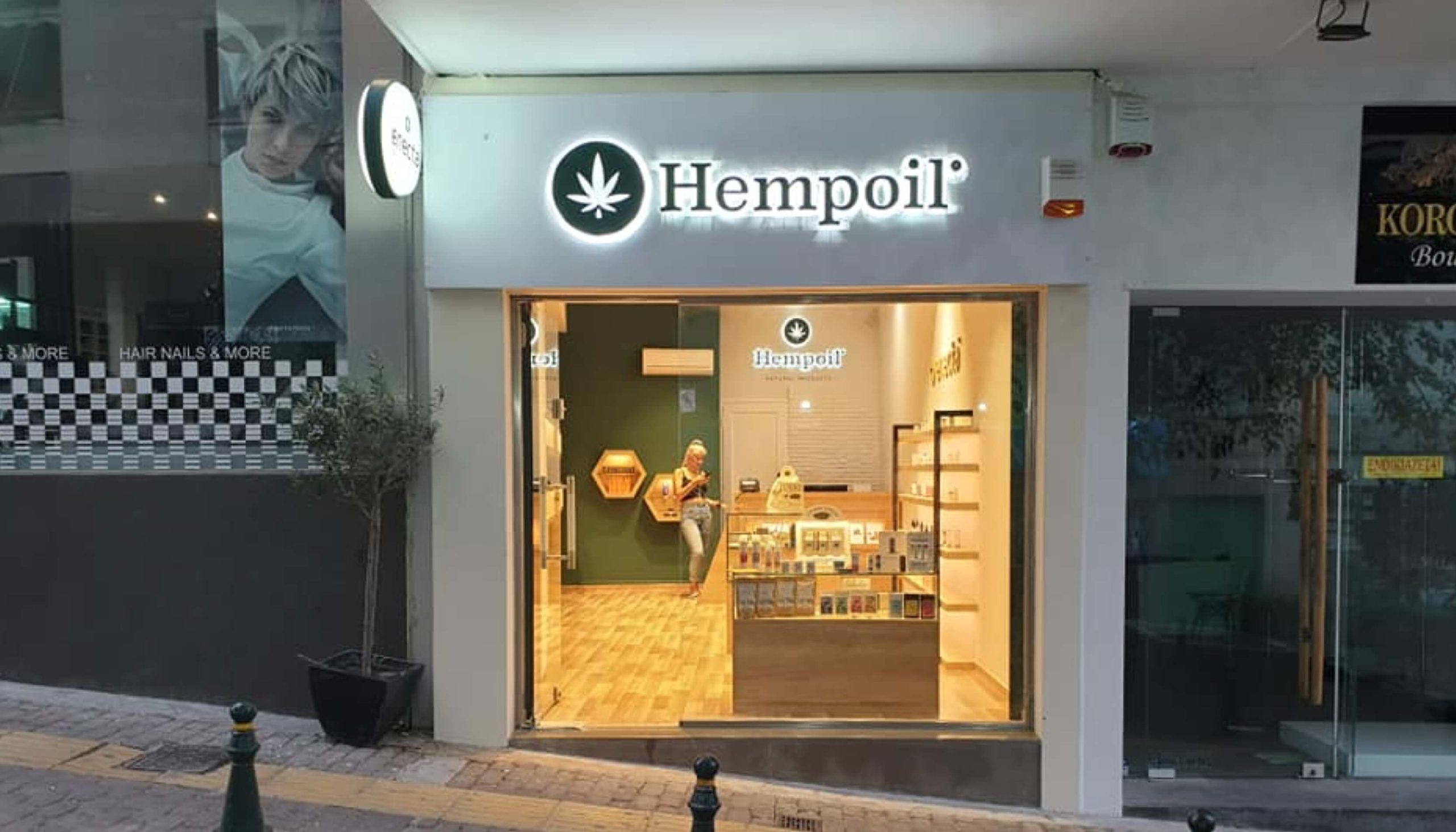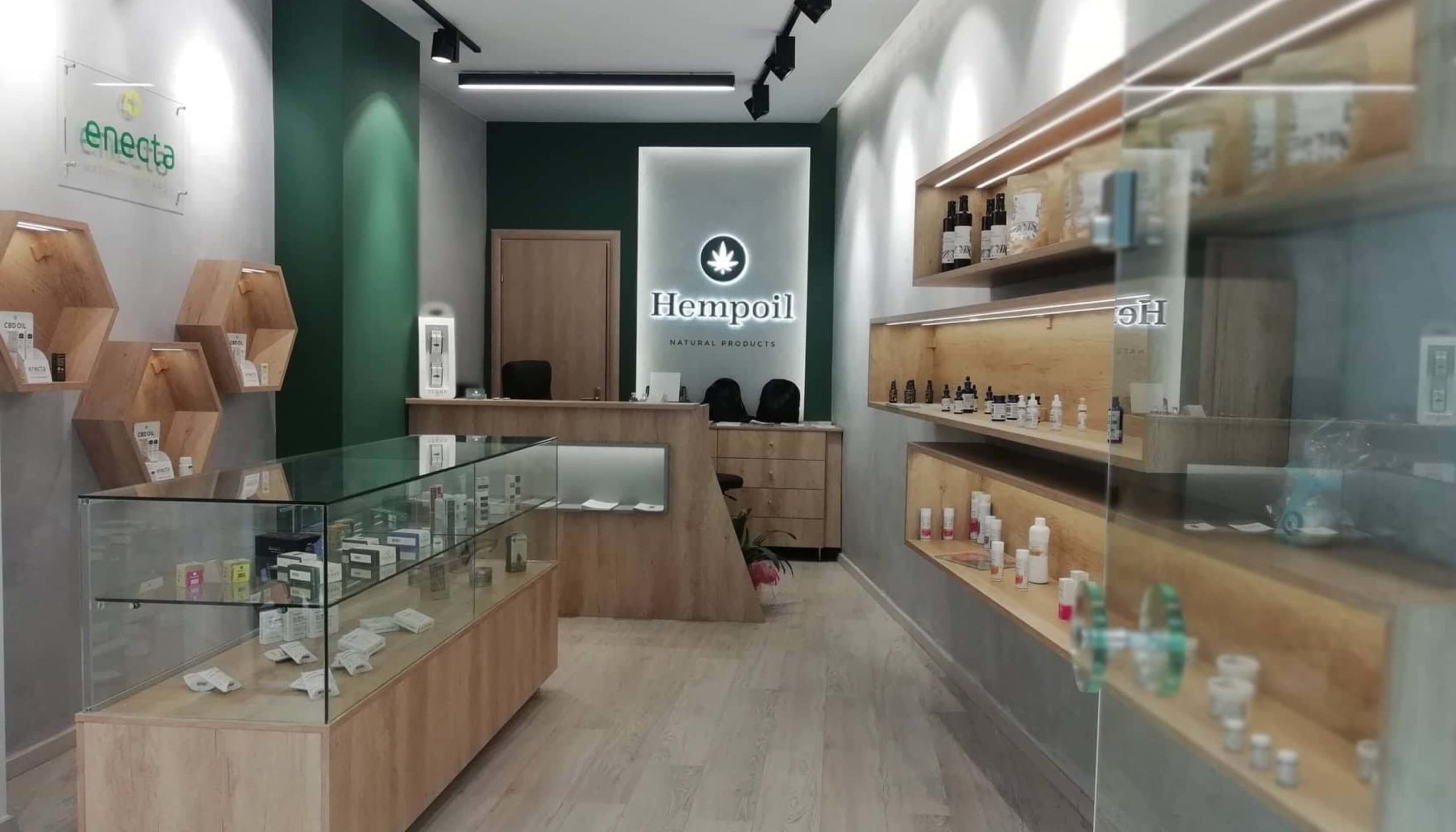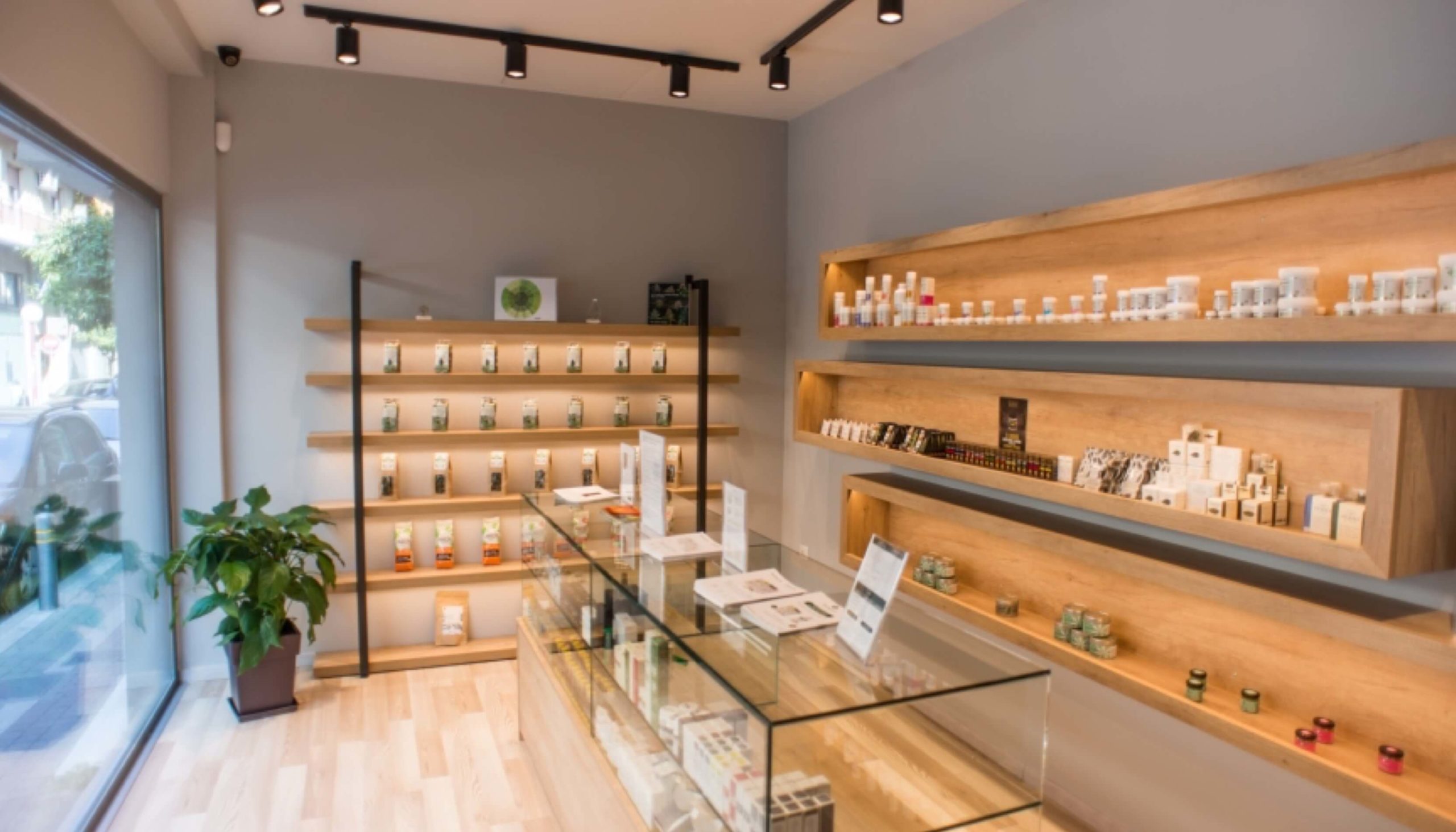 Hempoil® CBD Franchise Benefits
Ηempoil® Natural Products business proposal enchases our partners-franchisees with a series of important benefits, having the competitive advantage of being active in the booming CBD market.
Number 1 brand, with top recognition in market.
Enecta®
CBD420®
Cannabios™
Trompetol™
Cannacura™
Caliterpenes®
Terre Di Cannabis™
Skunky™
Hight Life™
Weed Rush™


First business to copyright a cannabis logo in Greece.
First business registering electronic cigarette CBD e-liquids for vaping to the Chemistry of the State
Unique Know-How
Partnership with top class businesses in the world
Exclusive representation of top labels for Greece and Cyprus
Full range of qualified products
Private label products
Innovative activity
Low investment
Large profit margins
Initial and continuous education
Continuous support and counseling in staff training, technical issues and sales
Potency in taking part in conferences
Ability to deliver the store with the turnkey
Network of highly qualified scientific partners
Franchise stipulations
Required store space (in square meters) 30 – 40 s.m.
Initial investment:
Conformation/manufacturing: from €9,000 + VAT
Initial stock: from €9,000 + VAT
Entry Fees: from €6000 + VAT
Royalties: No royalties
Mrk Fees: No mrk fees