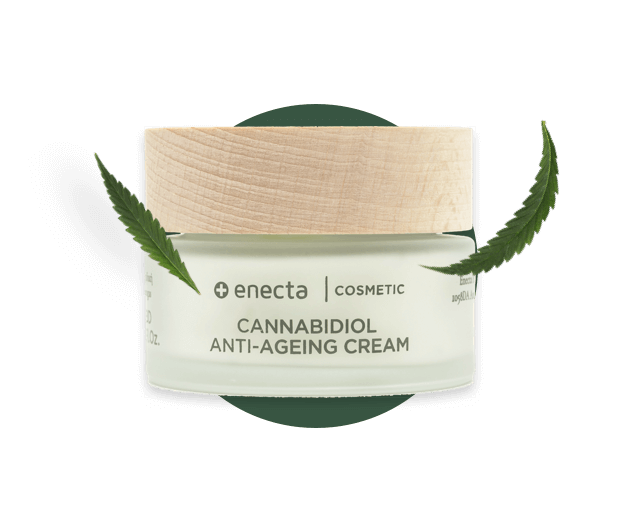 CBD Face Care
Cannabis face creams with CBD cannabidiol are the most innovative thing to happen in the world cosmetics industry.
In Hemp Oil (CBD shop) you can exclusively find a huge variety of top cannabis creams with great conciseness in CBD. Clinically tested made in the EU, having certifications, and the only ones being tested for 5 metals (Cd, Pb, Cr, Hg, Ni).
Choose among products like the moisturizing CBD cream with aleuronic acid of a natural origin for deep moisturizing and long term protection, CBD Balm for chapped lips, anti-wrinkle cream with 700mg CBD with Jojoba oil and antioxidants for daily protection against pollutants. And the unique CBD face cleanser with aloe, vitamin E for deep cleaning, adjusting smegma, oiliness, and acme, with respect in your PH levels.
Grant yourself with the care and attention you deserve with the power of nature and cannabidiol (CBD oil).
Trompetol Facial Cream – Day & Night

€

19.95

Enecta Lip Balm with CBD

€

7.95

Cannabidiol Moisturizing Cream CBD

€

39.95

Cannabidiol Anti-Ageing Cream

€

54.85

Cannabidiol Face and Neck cleanser

€

21.95
Subscribe to our Newsletter to receive unique offers and news!
COOKIES POLICY
Our site uses cookies so that we can provide you with better services. By continuing browsing, you agree to the
Terms of Use
.
Delayed Deliveries
of
Orders Abroad.
We would like to inform you that all abroad deliveries will be delayed till further notice from the Courier Companies. Deliveries within Greece are normally executed with minor, if any delays.
Welcome to Hempoil®
The First official CBD store in Greece
The content of this website is intended for adults only. If you are over 18 years old please confirm.
You have to be over 18 years old in order to use this website