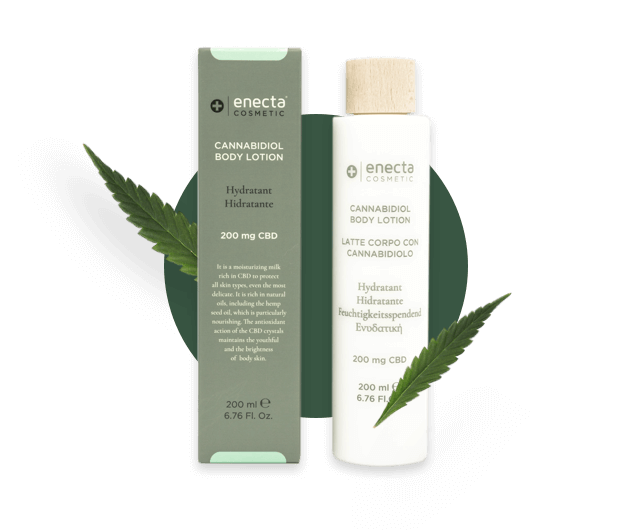 Body Creams with CBD
Body cream with cannabis and CBD are uniquely innovative skincare products, rich in cannabidiol and made of natural ingredients. They are suitable for the protection of all types of skin, even for the most sensitive.
CBD lotion and CBD creams are rich in natural oils, tocopherols, and the nourishing Cannabis Sativa L. seed oil. They nourish, revitalize, and preserve your skin young and shining.
They offer long term protection to the worn-out skin with antioxidant and moisturizing action respecting the natural PH of your skin. Thus offering soft, deep moisturized skin all day long.
CBD Balm Teatree Rosemary – 50ml

€

13.50

CBD Baby Care Balm & Shea Butter – 50ml

€

13.50

CBD Baby Protect Zinc Ointment Cannabios – 50ml

€

13.50

CBD Balm Lavender, Mint, Lemon – 50ml

€

13.50

-4%

CBD Balm Cannabios Neutral (Lip Balm) – 50ml

€

13.50

Trompetol Hemp Salve Regenerate – 100ml

€

17.20

Trompetol Hemp Salve Regenerate – 300ml

€

45.95

Trompetol Hemp Salve Tattoo – 50ml

€

14.00

-6%

Trompetol Hemp Salve Extra & Tea Tree – 30ml

€

9.70

Trompetol Hemp Salve Original Regenerate – 30ml

€

8.30

Body lotion with CBD 200mg – 200ml

€

29.95

-18%

Kannabio Natural | Hand made Bio Cannabis Soap – 105gr.

€

5.60
COOKIES POLICY
Our site uses cookies so that we can provide you with better services. By continuing browsing, you agree to the
Terms of Use
.
Welcome to Hempoil®
The First official CBD store in Greece
The content of this website is intended for adults only. If you are over 18 years old please confirm.
You have to be over 18 years old in order to use this website