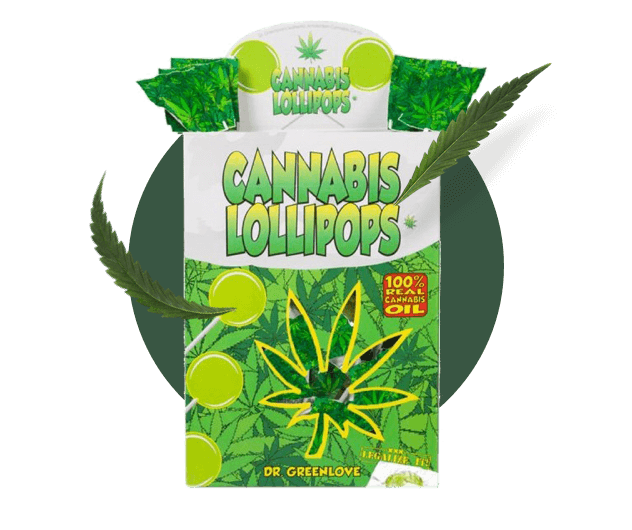 CBD Lollipops
Cannabis lollipops are here to delight you! Browse now in our shop, the first CBD shop in Greece, cannabis lollipops in various tastes like natural cannabis flavor or fruity ones like bubblegum and myrtle.
Unique products for cannabis lovers with no additives or THC (tetrahydrocannabinol). Always combined with pure natural CBD (cannabidiol), receiving all the benefits of cannabis in the most surprising way. Use them after vaping cannabis flowers for a maximum result of CBD pleasure!
Cannabis Lollipops Classic

€

1.00

Cannabis Lollipops Bubblegum X Purple Haze

€

1.20

Cannabis Lollipops Purple Haze x Tangerine Dream

€

1.20

Cannabis Lollipops – Strawberry Banana Kush

€

1.20

Cannabis Lollipops – Bubblegum x Mango Haze

€

1.20
COOKIES POLICY
Our site uses cookies so that we can provide you with better services. By continuing browsing, you agree to the
Terms of Use
.
Welcome to Hempoil®
The First official CBD store in Greece
The content of this website is intended for adults only. If you are over 18 years old please confirm.
You have to be over 18 years old in order to use this website