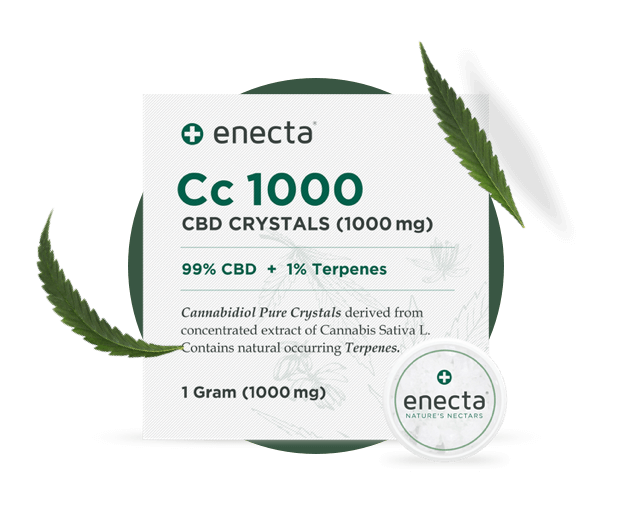 CBD & CBG Crystals
Cannabidiol CBD & CBG (cannabigerol) crystals are the purest forms of cannabidiol and cannabigerol extracts.
They are 100% safe and lab-certified products (GMP) from organic crops in the EU. CBD and CBG have multiple ways of use. You can inhale them after heating in a vaporizer, dissolve them under your tongue for the immediate reception of CBD/CBG.
Use them to make your own CBD refill liquids, add them in a vaporizer to enhance the effect of cannabis flowers use, or add them in your food or sweet dessert recipes. And enjoy all the benefits of Cannabidiol in body and mind; as good external health begins from the inside!