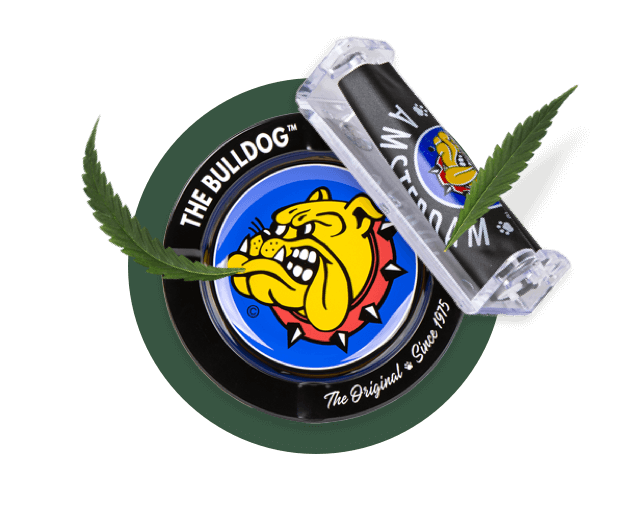 Ashtrays & Rolling Machines - Cigarette Cases - Keychains
Ashtrays, smoke rolling machines, cigarette cases, trays, and hemp key chains! Find a huge variety of cannabis accessories in Greece and Cyprus. Great variety of colors and imaginative designs on ashtrays, cigarette cases, rolling machines, key chains, storage boxes, fabric, and plastic tobacco cabinets. Take advantage of the ease of rolling joints with tobacco rolling machines that twist the tobacco or the hemp CBD flowers. Choose from the best companies such as The Bulldog Amsterdam, Sensi Seeds, and OCB.
Also suitable for practical cannabis gifts or souvenirs for birthdays, which will fascinate every cannabis lover!
Atomic Cigarette Case with Twister (Rolling Machine) Bronze & Copper – 1pcs

€

5.90

The Bulldog Amsterdam Tin Ashtray – 1pcs

€

0.00

–

€

5.00

The Bulldog Amsterdam Twister (Rolling Machine) – 1pcs

€

4.50

The Bulldog Amsterdam Cigarette Case – 1pcs

€

5.90

The Bulldog Amsterdam Keychain Grinder 30mm – 1pcs

€

5.90

The Bulldog Amsterdam Rolling Tray- 1pcs

€

3.90
COOKIES POLICY
Our site uses cookies so that we can provide you with better services. By continuing browsing, you agree to the
Terms of Use
.
Welcome to Hempoil®
The First official CBD store in Greece
The content of this website is intended for adults only. If you are over 18 years old please confirm.
You have to be over 18 years old in order to use this website