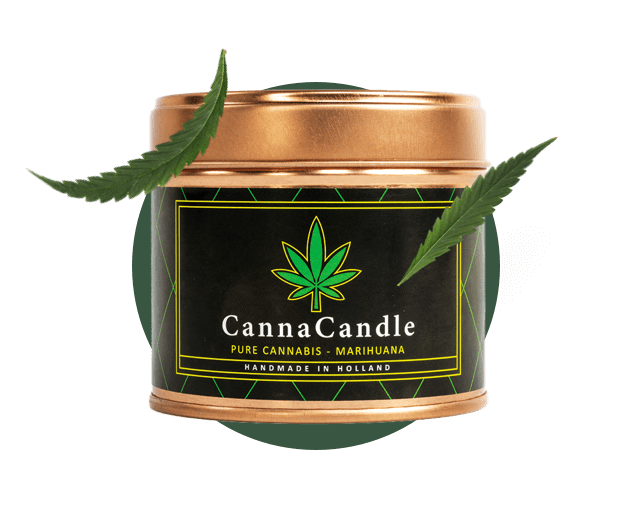 Cannabis Candles
Cannabis candles that you can find in our e-shop are handmade Italian candles with a natural aroma of great quality cannabis.
They are combined with a unique mixture of fruit and flowers. This small box will perfume your place in a fast and balanced way and will offer you special moments of relaxation.
It is an excellent cannabis candle for aroma-therapy and many hours of relaxation. They have candlewicks without lead or paraffin or any toxic smoke that will last for more than 30 hours with its fine aroma.
It does not contain CBD or THC oil.
Cannabis Candle With Strawberry Haze Aroma

€

11.50

-22%

Cannabis Candle With Cannabis Aroma

€

11.50

Cannabis Candle With CannaBanana Aroma

€

11.50

Cannabis Candle With Lemon Haze Aroma

€

11.50
Subscribe to our Newsletter to receive unique offers and news!
COOKIES POLICY
Our site uses cookies so that we can provide you with better services. By continuing browsing, you agree to the
Terms of Use
.
Welcome to Hempoil®
The First official CBD store in Greece
The content of this website is intended for adults only. If you are over 18 years old please confirm.
You have to be over 18 years old in order to use this website