26 October, 2023
What is THC-P (Tetrahydrocannabiphorol) & CBD-P (Cannabidiphorol) A complete guide
8 MINUTES READ
THC-P: Cannabis plants are gaining scientific community attention concerning the multiple uses, benefits on the organism, and the side-effects. Many studies are ambivalent, although the potential benefits are continuously under research, even if the laws worldwide are puzzling.
THCP – General Information
The cannabinoid THCP (Tetrahydrocannabiphorol) derives from the phytocannabinoid D9-THCPA (Δ9-THCPA or THCPA) was discovered almost accidentally. In 2019, a research group from the University of Modena and Reggio Emilia unveiled two new phytocannabinoids, CBDPA and THCPA. The first detected compound was CBDPA, and then its homolog THCPA. The research results were published on December 30th 2019, in the scientific journal Scientific Reports. The study reports that THC-P binds with the CB1 and CB2 cannabinoid receptors detected in the endocannabinoid system. Due to the study data, THCP is 33 times stronger than THC, 13 times stronger than THCB, and 63 times more potent than THCV. Accordingly, CBDPA may have a more intense effect than cannabidiol CBD.
What is Tetrahydrocannabiphorol THCP?
THCP is the result of the study conducted by a group of researchers in Italy, studying an industrial cannabis strain, the FM2. During the study,  the scientists discovered a new cannabinoid, the CBDPA. After cannabidiphorol CBDP, a compound derived from CBD, the researchers searched for its homolog derived from THC. Thus, the research group received a special permit from the Ministry of Health in Italy after isolating THCPA. According to the research data, THCP binds 30 times more than THC with the cannabinoid receptors CB1, offering an intense psychoactive effect.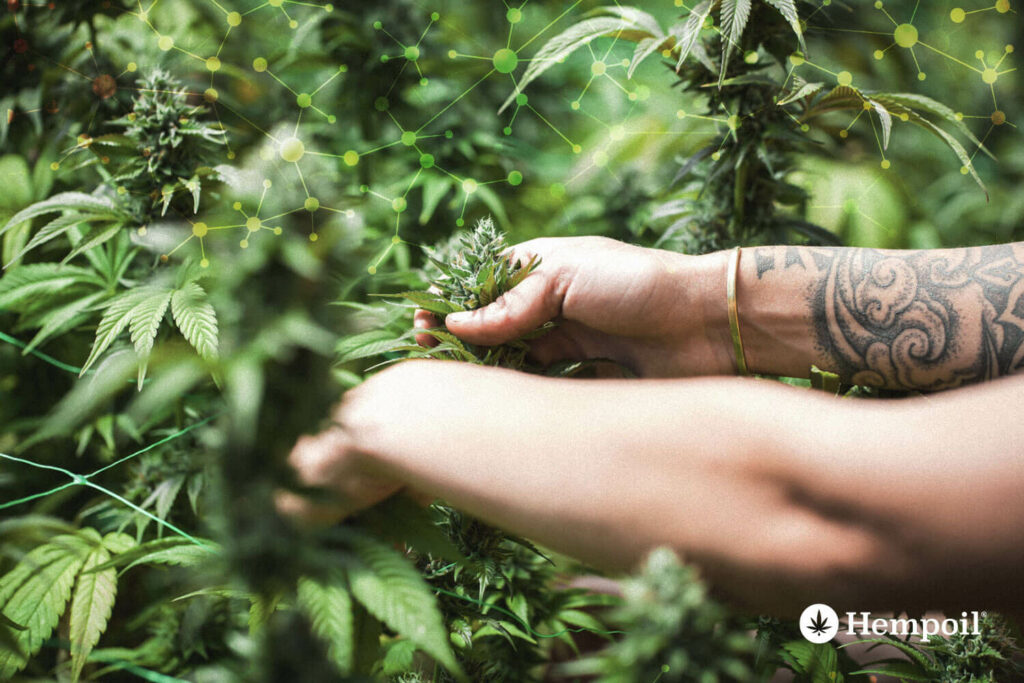 What is CBDP (Cannabidiphorol)?
Cannabidiphorol CBDP until 2019 was known as a synthetic chemical compound. Since 2019, it has been identified as a natural cannabinoid detected in the cannabis plants as cannabidiphorolic acid CBDPA. Everything starts from cannabigerolic acid, identified as the mother of cannabinoids. Likewise, CBGPA derives from CBGA, following CBDPA and THCPA.  We are in line for further studies regarding cannabidiphorol CBDP, as there is an assumption  that this newly detected cannabinoid will interact with cannabinoid receptors CB1 and CB2 more than CBD.
THCP & CBDP Properties and Benefits 
THCP and CBDP are two newly unveiled cannabinoids, identified recently. Thus, the research concerning these two chemical compounds is in early stages. Up to date there are no clear indications about the properties and the benefits of these substances except for the fact that THCP binds with both cannabinoid receptors CB1 and CB2, creating stronger psychoactive effect than THC, which is the "hot potato" of the legislations, and political initiative regarding cannabis. Among the potential benefits we could refer to analgesic, anti-inflammatory, anxiolytic, anticonvulsant, and antiemetic effects.
As for cannabidiphorol is too early to talk about the properties and the benefits, because the research is limited.
THCP natural or synthetic?
THCP derives from THCPA, which naturally occurs in cannabis plants. Therefore, we can find only traces of this compound in the plant that doesn't exceed 1%. In other words, THCP products are semi-synthetic because they don't include the natural form of the substance. The final THCP product is the result of processing cannabidiol CBD extract. 
Which cannabinoids were detected along with THCP?
All started with the discovery of CBDP. Then followed THCP and THCB. It is obvious that research on cannabinoid natural or sintering is blooming. We hope for further data that will unfold the beneficial properties of the cannabis plant. It's worth referring to the importance of the political decisions and the legal status of the plant, because gray zones do not lead anywhere but to more confusion and sale of ambiguous products in the market.
Is THCP legal?
Crucial question, difficult to get an answer, unless there will be directives from European Union or the Greek legislation. Although, we note that THCP products are coming from cannabidiol CBD extract processing, with THC tetrahydocannabinol concentration less than 0,2% THC.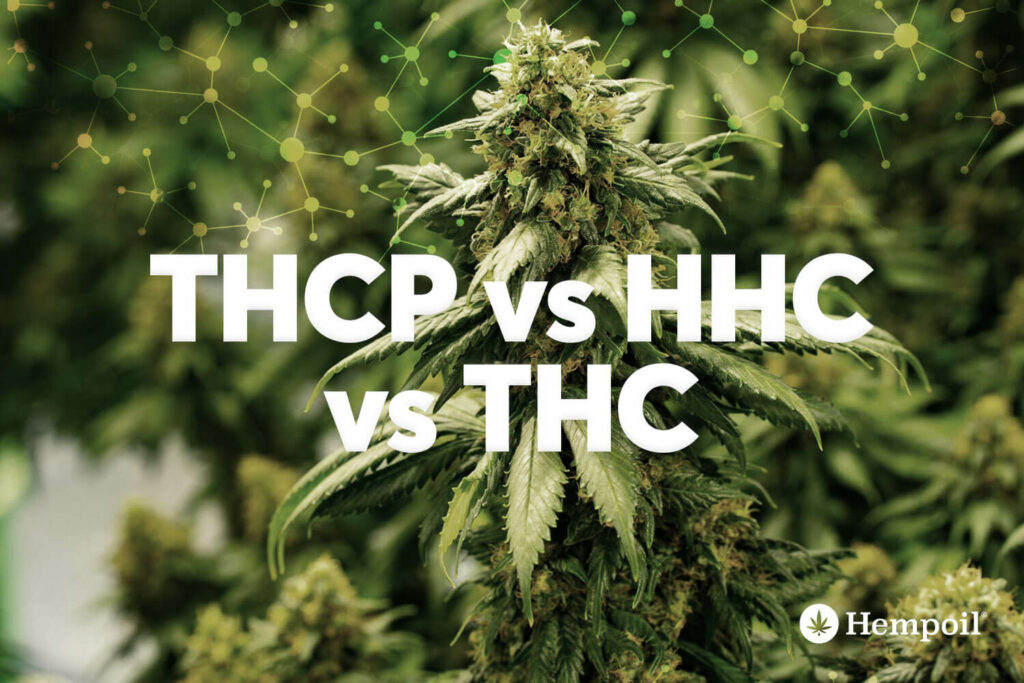 THCP vs HHC vs THC
HHC and THCP are very recent cannabinoids in the market. Both share a common feature which is the process of cannabidiol CBD extract. Another common characteristic which is the resemblance with THC effects, with variable levels of psychoactive effect. Furthermore, the process of cannabidiol extract leads to solid chemical compounds and longer duration in the store shelves. According to the data, THCP is 60 times stronger than HHC. Tetrahydrocannabiphorol THC-P has an even stronger effect than THC tetrahydrocannabinol.
THCP vs CBDP
It is certain that tetrahydrocannabiphorol is at the center of scientific community attention more than CBDP, because it binds to the endocannabinoid system more than THC tetrahydrocannabinol. THCP is considered stronger than THC rendering the compound precious for potential medical / pharmaceutical / therapeutic use. Cannabidiphorol CBDP, on the other hand, comes from CBD cannabidiol, which interacts with the endocannabinoid system without binding directly with the cannabinoid receptors CB1. This is the reason why it presents an antipsychotic effect. There is no official data on CBDP, but there is an assumption that the compound can potentially have anti-inflammatory and antipsychotic effects more than CBD.
THCP Cannabis Flowers
Cannabis flowers with tetrahydrocannabiphorol (THCP) are the new worldwide hype thanks to its psychoactive effects. THCP flowers are CBD cannabis flowers infused with THC-P. This is a new cannabinoid that is expected to make a lot of noise.
Other THCP products
Lately, cannabis market is in a fast and furious evolution, while it is creating a new brand sector around cannabis products:
THCP Cannabis Flowers
THCP Vapes
THCP Oils
THCP Extract Dab
THCP Hash
THCP Gummies
We remind that each product has different effects, as with all industrial or medicinal cannabis products. The most direct result comes, just in a few moments, with electronic cigarettes, Charas / Hash, or cannabis flowers. The oil starts producing effects in 15-30 minutes, while edibles, treats, and snacks affect the body from 30 minutes to 2 hours after consuming them.
THCP products last longer on the shelves
THCP products are more resistant than products containing natural cannabinoids, such as cannabidiol oil or tetrahydrocannabinol. The phytocannabinoids are pretty sensitive to heat and UV sun rays. As a result, they lose their effect if exposed for a prolonged period in those conditions. Au contraire, THC-P and other semi-synthetic cannabis products, such as HHC or HHCP, present higher resistance because of the process they have been under.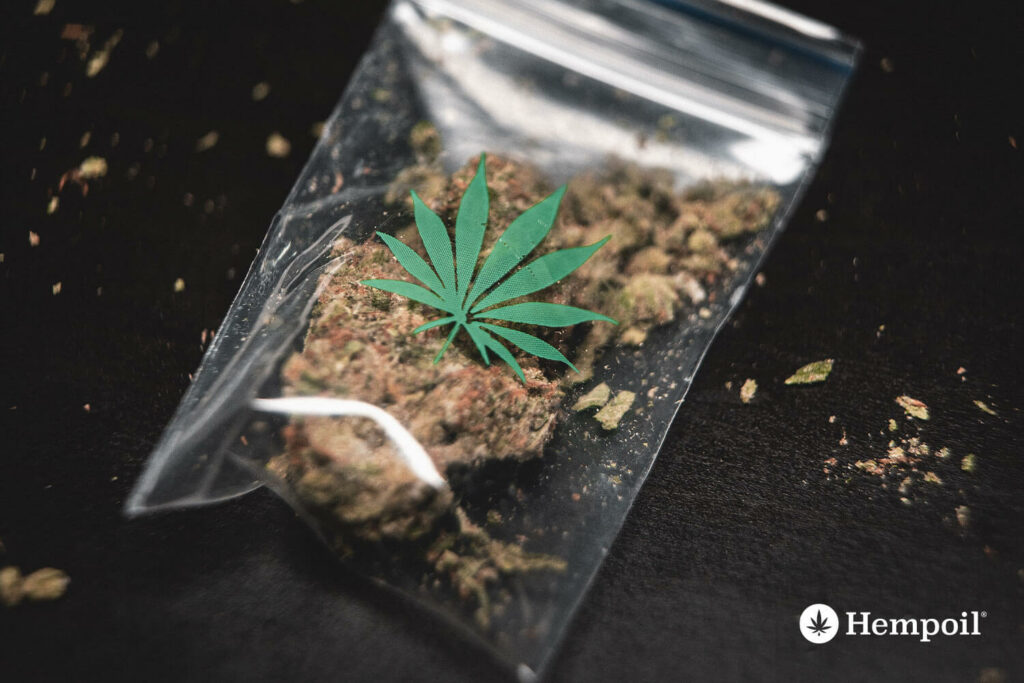 THC-P side-effects
More research is required concerning THC-P chemical compound side effects and beneficial properties. THCP use should be careful to avoid various side-effects, such as:
Tachycardia
Nausea
Paranoia
Anxiety
Cotton-mouth
Red eyes
Appetite disorders
Where should we pay our attention when buying HHC products?
When it comes to a new global trend, there are always those who exploit the product by overloading the market with non-certified products of low quality or no name brands that could harm our wallets and, most importantly, our health. Of course, it is prudent to keep away from the illegal market.
Cannabis is a plant of many strains, uses, and applications. Cannabinoids are an interesting part for the scientific community and for the beneficial properties to humans and animals.
Therefore, a regulated market with certified products needs clear laws that will contribute to the development of a healthy market, and the evolution of research studies.
Need help? Would you like to learn more about medical cannabis and CBD? Do not hesitate to contact us at info@hempoilshop.gr, reach us on our social media channels, or visit one of our stores.