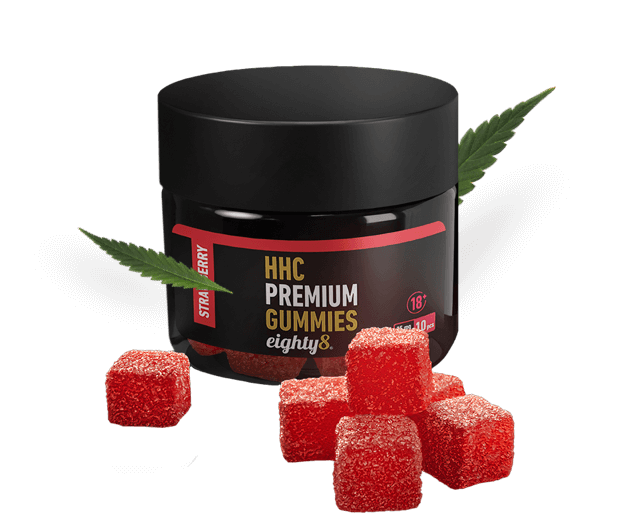 HHC Gummies
HHC Gummies, HHC Gummies cannabis infused candies for purchase in Greece, Cyprus, Europe. A combination of sweetness and the euphoric effect of HHC (Hexahydrocannabinol), without THC.
HHC, or Hexahydrocannabinol, was discovered in 1944 by American chemist Roger Adams when he added a hydrogen molecule to delta-9 THC during the hydrogenation process. This substance was illegal until today as it was made from THC.
Hexahydrocannabinol activates CB1 neuroreceptors in the brain creating a feeling of euphoria. The difference with D-9 THC lies in the fact that it tends to provide more of a sense of relaxation than a feeling of stimulation. Discover HHC cannabis flowers, HHC Extracts (Dab), HHC Disposable E-cigarettes and other HHC products. Buy online in Greece and Cyprus.