Eighty8 XL Disposable Vape 99% HHC Coconut – 2ml
€54.50
Eighty8 XL 2ml! Eighty8's favorite HHC vapes are now in a 2ml package at the best price in Europe! Eighty8 Disposable Electronic cigarettes 99% with HHC (Hexahydrocannabinol) in 6 fantastic flavors.
Extremely Strong
Flavor: Coconut
HHC (Hexahydrocannabinol)
Puffs: 1000+
Only for people 21+
0% THC
2ml
VALID FOR ORDERS PLACED UNTIL 14:30 NOON
Same-day shipping
?
Eighty8 XL Disposable Vape 99% HHC Coconut – 2ml up to 1000+ Puffs
Eighty8 XL 2ml! Eighty8's favorite HHC vapes are now in a 2ml package at the best price in Europe! The latest global trend in cannabinoids has also landed in Greece. The most potent cannabinoid we have tried to date. Hexahydrocannabinol HHC assists with the much-needed relaxation we ask for in everyday life with the closest euphoric properties we have seen in relation to THC. The ultimate vaping experience to date!!
HHC, or hexahydrocannabinoid, was discovered in 1944 by American chemist Roger Adams when he added a hydrogen molecule to delta-9 THC during the hydrogenation process. However, this substance was illegal as it would have been made from THC. However, HHC was found to be one of the many naturally occurring cannabinoids in the cannabis plant. In 2020, the de Las Heras group analyzed a lipid extract from Cannabis sativa seeds and discovered 43 cannabinoids in it, one of which was HHC.
This 99% HHC distillate from Eighty8 that they use in their pens is imported from one of the largest producers in the US and is produced in certified labs. The ratio of 9R and 9S molecules are in an ideal 1:1 ratio for maximum efficiency.
What is Hexahydrocannabinol HHC?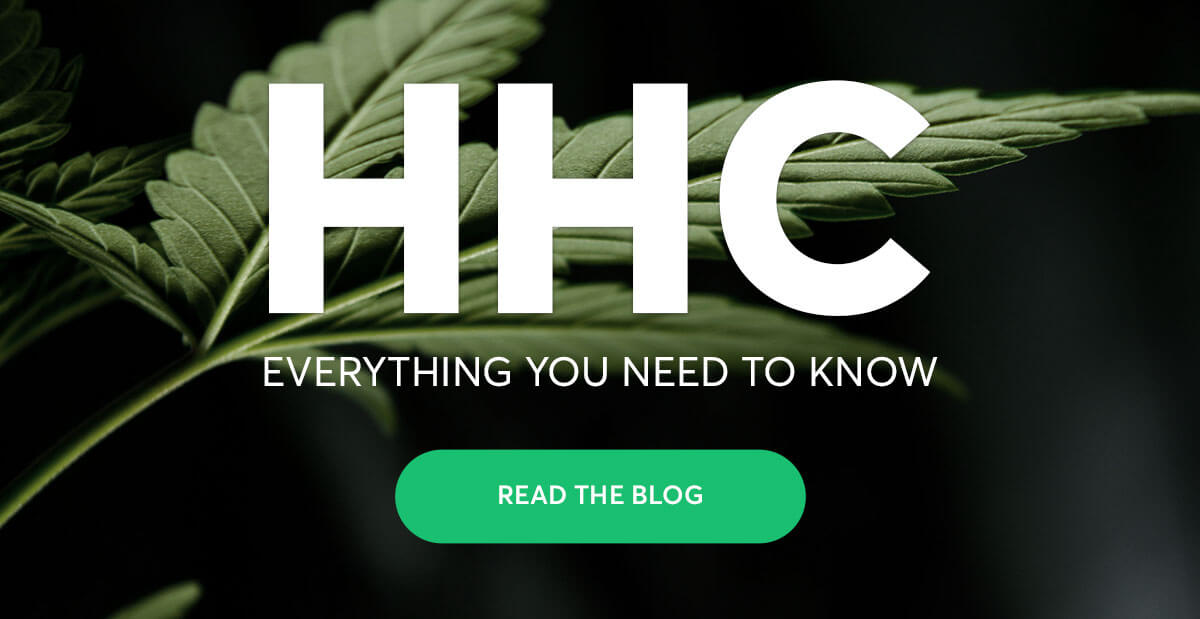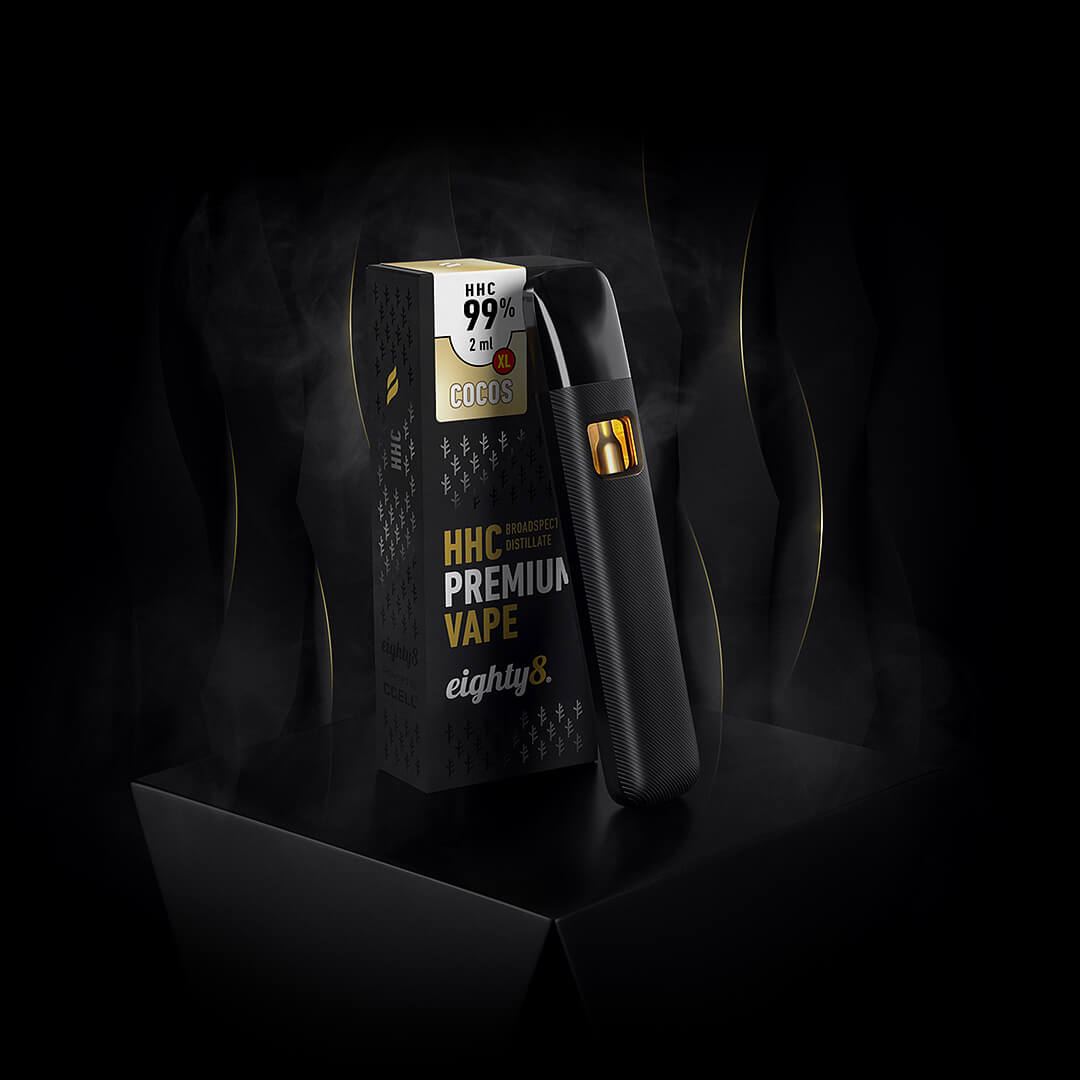 Eighty8 XL Disposable Vape 99% HHC Coconut (Cocos) – 2ml Characteristics
Disposable Vaporizer Pen with 99% HHC (Hexahydrocannabinol)
Extremely strong
Coconut (Cocos) flavor
Up to 1000+ puffs
0% THC
European Union-certified product
Recommended usage:
Inhale for 1-2 seconds from the top cap of the device. You have up to 250+ uses (puffs).
The purchase is only allowed for persons 21+
Keep away from children.
Maintenance:
Eighty8 HHC Vape Pen is entirely maintenance-free. Only in the event that the battery is depleted and the cartridge shows through the sight glass that the contents of the cartridge have not been completely used up, then it would be necessary to recharge the device according to the instructions above so that 100% of the cartridge is
used.
Charging:
1. Plug the USB cable into the micro USB connector at the bottom of the vaporizer.
2. Plug the USB cable into the active port or AC adapter
3. The indicator light will show that the device is charging. The light will remain on while the device is charging.
4. The indicator light flashes 20 times and goes out when fully charged.
This device has overcharge protection, which allows it to remain connected to the mains until it is used.
Precautions:
It may cause a skin reaction. If you seek medical advice take the product container or label with you.
In case of skin contact: Wash with plenty of water. If skin irritation or rash is observed: Consult or visit your doctor. The package contains a disposable electronic cigarette device pre-filled with 2ml liquid.
Exclusive Distributor for Greece & Cyprus:
www.hempoilshop.gr
Explore the whole range of HHC Vape pens here.