Canna-X "Negros Tou Moria" Morisiotika Series 24% CBD – 2g
€12.95
The entire Hempoil® and Canna-X™ crew is proud to present one more time 2 unique, tasty, and intense cannabis flower hybrids CBD (Cannabidiol) in Greece! This time in collaboration with the exceptional Hip Hop Artist "Negros Tou Moria", aka Kevin Ansong, aka Black Morris! The new Drop-in on the cannabis scene consists of Two Brand New Greek strains of the "Morisiotika Series", the NTM "The Fugue", and the ΝΤΜ "Negros Tou Moria". Top quality at the lowest price in Greece. (Exclusively in Hempoil® and the Negros Tou Moria!)
24% CBD (Cannabidiol) content
Greek Indoor Cultivation
Excellent quality
Package of 2 grams
Relaxing
Creative
Anti-stress
VALID FOR ORDERS PLACED UNTIL 14:30 NOON
Same-day shipping
?
Canna-X Cannabis Flowers Negros Tou Moria "Negros Tou Moria" Morisiotika Series 24% CBD.

Negros Tou Moria- Morisiotika Series 24% X Canna-X. Our last drop-in on the cannabis scene is here by Canna-X in collaboration with the exceptional Hip Hop Artist Negros Tou Moria, aka Kevin Ansong, aka Black Morris! Two Brand New Strains (varieties) of 2021 harvest cultivated with love and dedication in an indoor grow! Available for limited stock! The entire Hempoil® and Canna-X™ crew is really delighted to present one more time 2 unique, tasty, intense cannabis flower hybrids CBD (Cannabidiol) in Greece!
NTM "Negros Tou Moria" (NTM / BLACK MORRIS) Features:
The most intense and tasty strain till today

Greek Premium Quality

24% CBD (Cannabidiol) & CBDA rich in Terpenes
Fresh Buds from the 2021 harvest
"Negros Tou Moria" Hybrid Strain

100% Organic Crops

Collected and harvested by hand

Trimmed with a machine trimmer and refined by hand.

Without extra aromas or Boosters

Strain profile:

Intense / Tasty / Bomb / Anti-depressive / Stress-relief

Exclusive collaboration of Canna-X and Negros Tou Moria aka Black Morris
Airtight top-quality package of 2 grams to guarantee a fresh flower.
Pure beneficial properties
Helps against Stress and anxiety
Promotes sleep
THC: <0.2%
Max CBD: 24%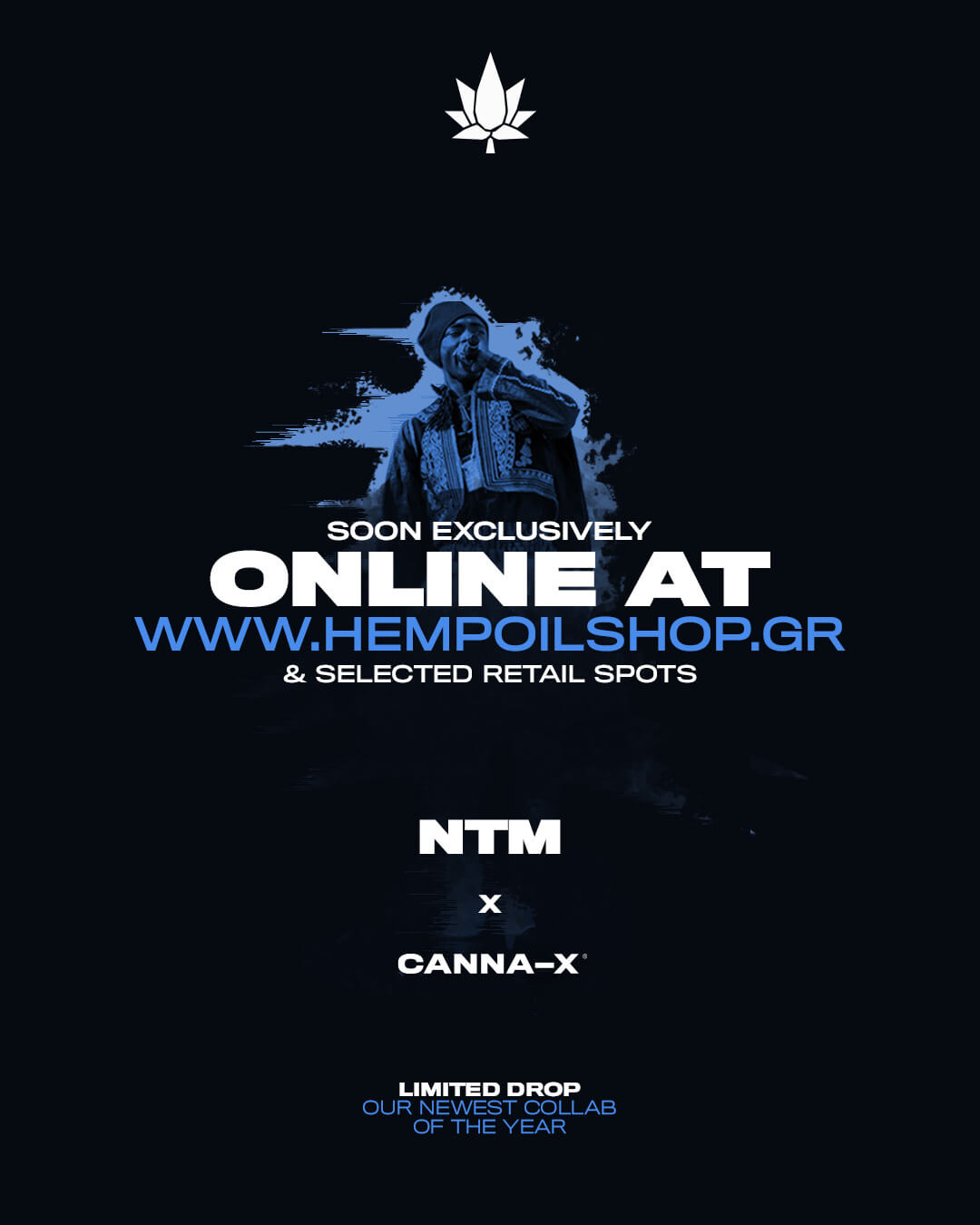 Store the product in a dark and cool place out of children's reach. The sale is allowed only to people of the age of 18+. This is a collectible item.
It's recommended to vape with a proper vaporizer for the maximum effects of this fantastic strain!
Discover the second seed of our collaboration with "Negros Tou Moria, The Fugue" here.
Explore the whole Canna-X Product line here.

© 2022 "NTM" Black Morris X Canna-X