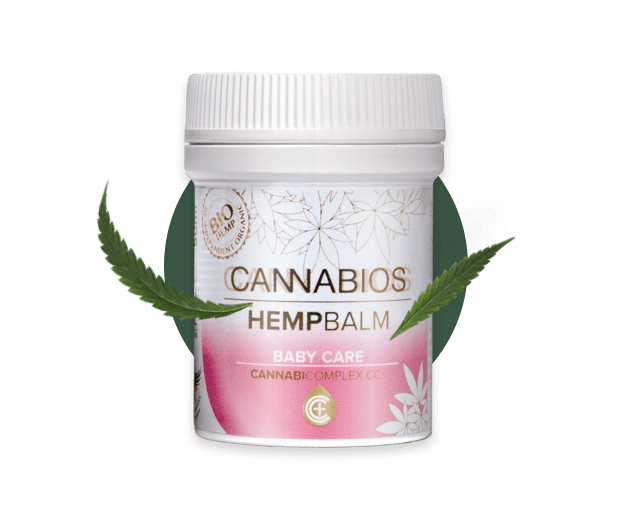 CBD Balms & Ointments
CBD cannabidiol balms and ointments are a series of products aiming cure, relief from pain, care, skin preservation, and regeneration and combating skin conditions.
All the CBD balms and ointments you can find in Hemp Oil come from biological Cannabis Sativa L. crops and are combined with unique pure natural ingredients. Dermatologically tested formulas.
You can choose what fits your needs among a series of CBD balm/ointment products for immediate relief from the intense pain of the muscular-skeletal system and joints, with anti-inflammatory and antiseptic action.
Try Hemp Balm for care and moisturizing of worn-out hands, for soft and shining skin. Creams with a complex of cannabinoids (CC+) for insect bites, bad skin conditions, itching, dry skin, psoriasis, burns, and scalds.
Or try CBD tattoo creams for skin regeneration and healing and rich in Cannabidiol ointments suitable for babies with sensitive skin that will vivify, protect and revitalize their skin.
CBD Balm Teatree Rosemary – 50ml

€

13.50

CBD Baby Care Balm & Shea Butter – 50ml

€

13.50

CBD Baby Protect Zinc Ointment Cannabios – 50ml

€

13.50

CBD Balm Lavender, Mint, Lemon – 50ml

€

13.50

-4%

CBD Balm Cannabios Neutral (Lip Balm) – 50ml

€

13.50

Trompetol Hemp Salve Regenerate – 100ml

€

17.20

Trompetol Hemp Salve Regenerate – 300ml

€

45.95

Trompetol Hemp Salve Tattoo – 50ml

€

14.00

-6%

Trompetol Hemp Salve Extra & Tea Tree – 30ml

€

9.70

Trompetol Hemp Salve Original Regenerate – 30ml

€

8.30

CBD420 Cannabidiol CBD Balm 1% – 30ml

€

44.40

-18%

Kannabio Natural | Hand made Bio Cannabis Soap – 105gr.

€

5.60
COOKIES POLICY
Our site uses cookies so that we can provide you with better services. By continuing browsing, you agree to the
Terms of Use
.
Welcome to Hempoil®
The First official CBD store in Greece
The content of this website is intended for adults only. If you are over 18 years old please confirm.
You have to be over 18 years old in order to use this website